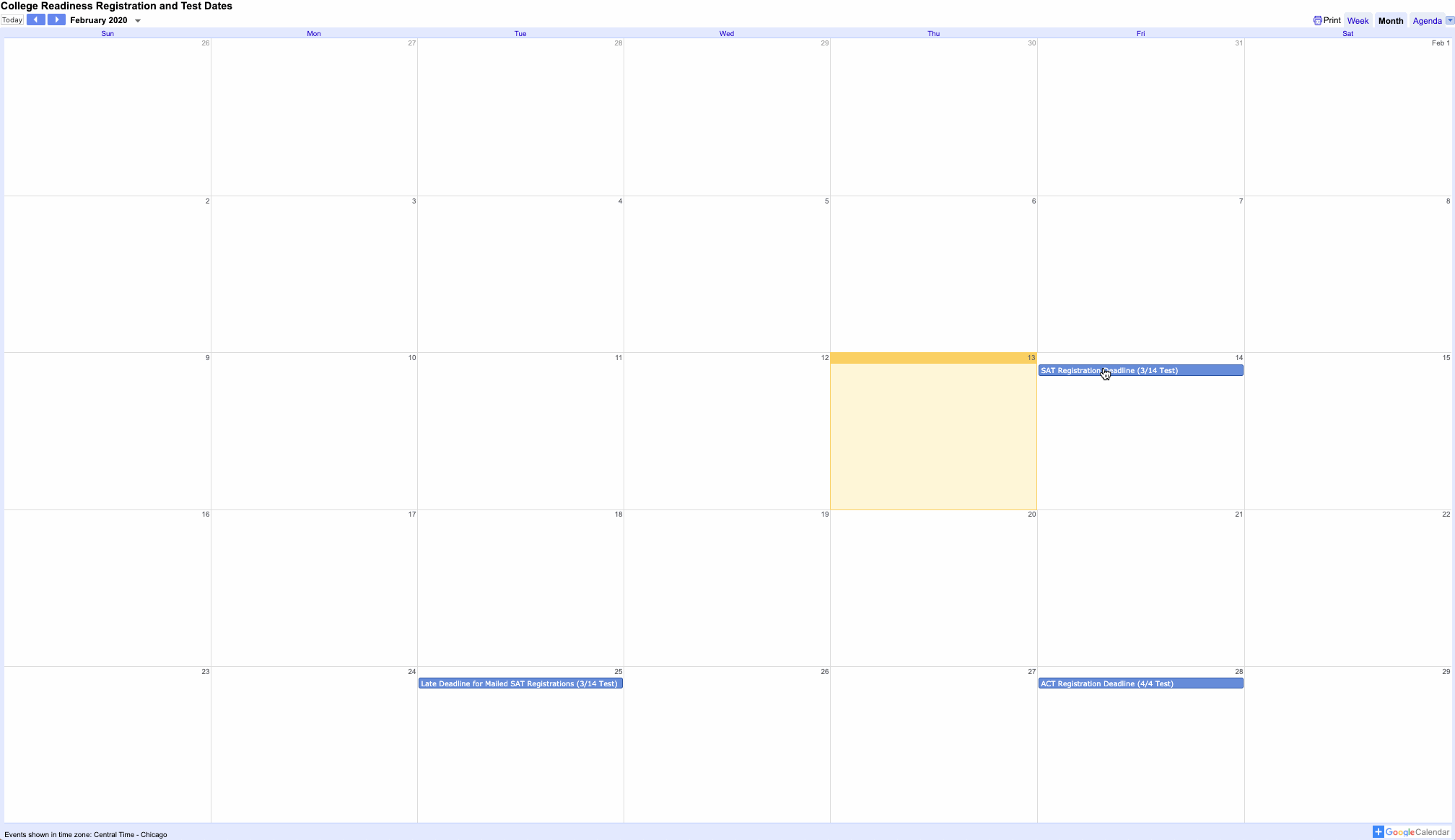 The Ultimate College Readiness Calendar: ACT, AP, and SAT® Test Registration, Test Day, and Score Releases
UPDATED 4/3/20:  This calendar is fully updated to reflect the 2020 online AP® exam schedule!
This Google Calendar provides you with every upcoming test registration date, test day, and score release date for major college readiness exams such as the ACT, AP, and SAT® through the end of the 2020-2021 school year.
Use this calendar to keep track of every tough exam you may have coming up. Add it to your personal calendar, teacher class page, or school calendar.
Submitting the form will redirect you to the calendar. Just click the +GoogleCalendar button in the bottom right corner to add it!