2021 AP® Exam Posters (FREE!)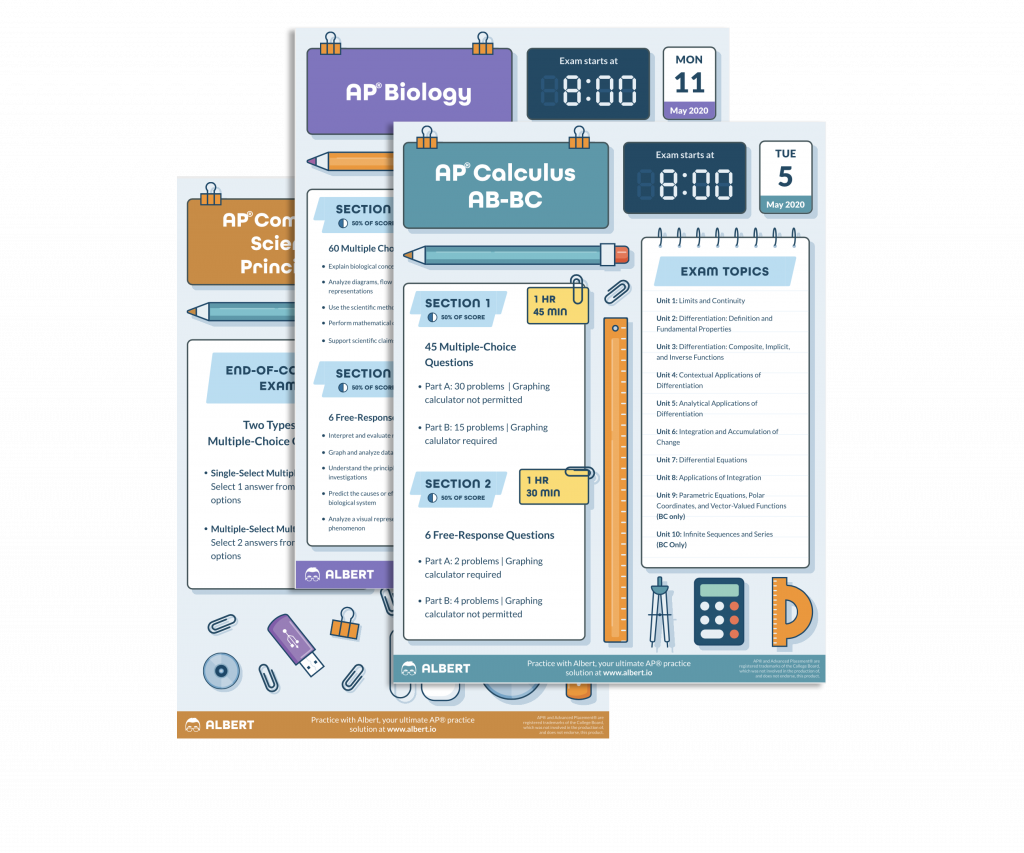 Freshly updated for the 2021 exam season, Albert's famous AP® exam posters summarize everything students need to know about each AP® test. 
Posters include the three exam dates, exam version (paper vs digital), testing location (in school vs at home), as well as the topics tested, exam structure, and more!
You can hang these helpful posters up in your classroom, email them to students, share them in Google Classroom, hand them out during class, or just use them for your own reference.
Download Free 2021 AP® Exam Posters
Complete the form below to download either a specific AP® exam poster or all AP® exam posters in a single file.
Try All of Albert. Pay $0.
That's right, teachers: all eligible applicants receive free and unlimited Albert access -- perfect timing to prepare students for the final stretch before 2021 AP® exam season.

Apply before April 1, 2021 for a chance to win a full year of Albert for all AP® classrooms!